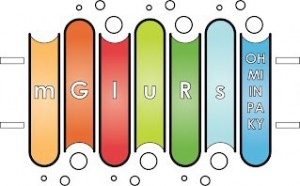 10th Annual mGluRs
Midwest/Great Lakes Undergraduate Research Symposium in Neuroscience
Saturday, September 29th, 2018
Ohio Wesleyan University
Delaware, Ohio
The David O. Robbins Program in Neuroscience at Ohio Wesleyan University is proud to again host the tenth annual mGluRs conference in Delaware, Ohio on Saturday, September 29, 2018. The conference will include oral and poster presentations by students, workshops for students and faculty, breakfast and lunch.
Details on deadlines for abstract submission and registration soon to be published here.
Please contact us at neuroscience@owu.edu for any questions you may have.
We look forward to seeing all of you there!
Ohio Wesleyan mGluRs Organizing Committee
Suren Ambegaokar, Kira Bailey, Chris Fink, and Pamela Pyzza.