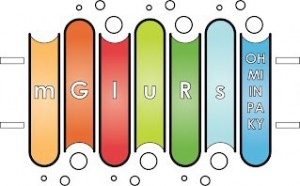 9th Annual mGluRs
Midwest/Great Lakes Undergraduate Research Symposium in Neuroscience
Saturday, September 30th, 2017
Ohio Wesleyan University
Delaware, Ohio
Abstract Submission Deadline EXTENDED to Tuesday, Sep. 5!

This year, the David O. Robbins Program in Neuroscience at Ohio Wesleyan University will host the ninth annual mGluRs conference in Delaware, Ohio on Saturday, September 30, 2017. The conference will include oral and poster presentations by students, workshops for students and faculty, a keynote address and not least, breakfast and lunch.
Maps, Parking & Accommodations.
Click here for the Abstract Submission Form (poster or podium presentations). Submission deadline: Sep. 5. (extended from Sep. 1 deadline)
Click here for the Registration Form and instructions to complete registration. Late Registration is now open, deadline: Sep. 25.
Program & Abstract Booklet for mGluRS 2017
If there are any problems or questions regarding registration or abstract submission, please contact us at neuroscience@owu.edu.
We look forward to seeing all of you there!
Ohio Wesleyan mGluRs Organizing Committee
Suren Ambegaokar, Kira Bailey, Chris Fink, Pamela Pyzza, Jennifer Yates.
Photos from the 2017 mGluRS Meeting. For more photos, click here.